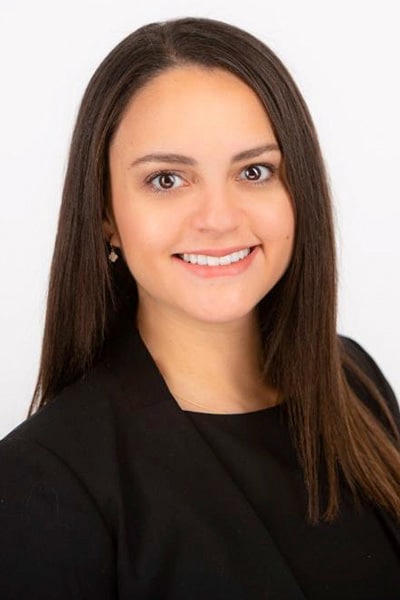 ---
Dr. Erika Silverberg earned her Bachelor of Arts from Brown University where she majored in Biology. She then moved to Boston where she worked in dental public health research, and then completed a Master of Science in Oral Health Sciences from Boston University. She earned her D.M.D. from Boston University Henry M. Goldman School of Dental Medicine, where she graduated summa cum laude and in the top 10% of her class. Subsequently, Dr. Silverberg moved to New York City to complete her degree in Endodontics at Columbia University. 
During her early career as a researcher in the Global & Population Health Department at Boston University, Dr. Silverberg spent time studying the barriers to and facilitators of oral health care in low-income populations in the Greater Boston area. She was selected to represent Boston University and present her research at the International Association for Dental Research General Session in Vancouver in 2019. Dr. Silverberg also founded Boston University's chapter of the American Academy of Developmental Medicine & Dentistry (AADMD), which focuses on educating dental providers on best practices for treating those with developmental and intellectual disabilities. She has also spent time abroad providing emergency dental care to underprivileged populations in Panama. From her research, Dr. Silverberg learned that one of the major reasons why patients don't go to the dentist is fear of the unknown or lack of understanding of what to expect during a dental visit. Consequently, during her residency, Dr. Silverberg worked on a project that focused on better informing her patients on the step-by-step procedure of a root canal, with the goal of increasing trust and understanding between clinicians and patients. Dr. Silverberg's focus on these pursuits has taught her the importance of providing high quality dental care in a timely manner, as well as the importance of making her patients feel comfortable and at ease.
Dr. Silverberg is a patient and compassionate practitioner who aims to deliver high quality dental services while making her patient's feel at home in the dental chair. She is an active member of the American Dental Association, American Association of Endodontics and the New York State Dental Association. 
Dr. Silverberg lives with her husband in the Upper West Side, and enjoys spending time with family, traveling, and exploring the diverse cultural and gastronomic experiences of New York City.
---