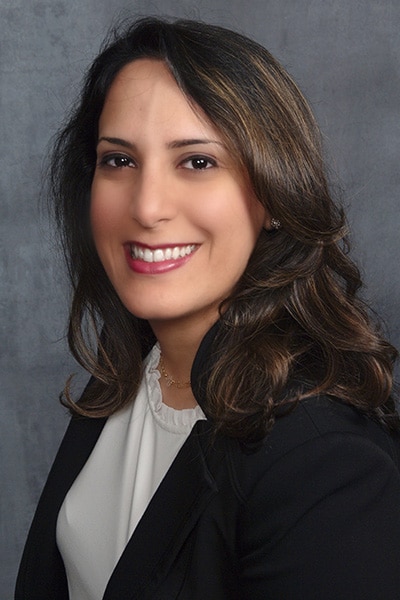 ---
Dr. Nasim Tishbi graduated with a Bachelor of Arts degree in Biochemistry from Stern College, Yeshiva University and received her dental degree from the University Of Pennsylvania School Of Dental Medicine in Philadelphia, Pennsylvania. 
Driven by her passion to the field of dentistry and to help a diverse patient community, Dr. Tishbi underwent a two year general practice residency at The Brooklyn Hospital Center. 
She continued her specialty studies at Rutgers school of Dental Medicine receiving her Advanced Specialty Certificate in Endodontics and a Masters in Dental Science. Dr. Tishbi also completed a comprehensive training program in Implant Dentistry from the American Academy of Implant Dentistry in order to further her understanding of treatment planning and treating compromised and cracked teeth. 
In order to remain up to date with the latest advancements in dentistry and endodontics, she currently holds active memberships with the American Association of Endodontics and American Dental Association. 
Dr. Tishbi is experienced in non-surgical and surgical root canal therapy, pediatric and regenerative procedures, traumatic injuries, and internal bleaching. She is committed to understanding patients' needs and providing them with a very relaxing, comfortable experience and high quality endodontic treatment. She takes time to ensure patients understand their treatment options so that they feel calm before a procedure.
---